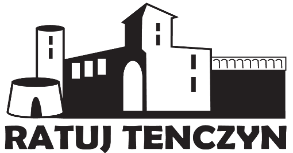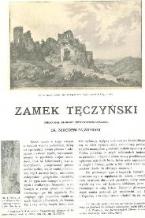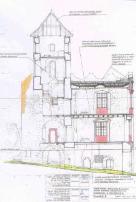 Tenczyn preservation
project by Filipowicz
Design Studio

Tenczyn Tęczyn castle castles Poland Cracow polish architecture medieval ruin Cracow tour near Cracow

Tenczyn in the old times
and today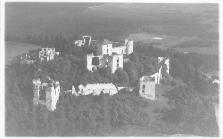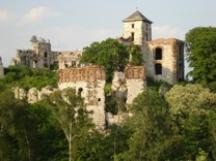 ...............................................................................................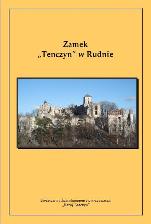 Help Tenczyn Logo was designed by Stefan Olis
- a student of Arts Faculty at the University of Trnava in Slovakia.

Tenczyn is a medieval castle situated just 25 km from Cracow - a
historic and cultural capital of Poland. It is one of the largest Polish
castles and one of the most precious examples of defensive -
residential architecture in Małopolska region. Unfortunately this
magnificent structure is falling into disrepair and requires urgent
restoration works.

Help Tenczyn Association is an organisation grouping people who
care for the fate of Tenczyn and who appreciate its beauty and
magnificent history, and have therefore decided to take action to
preserve it. Our activity started in January 2008, firstly as an informal
Help Tenczyn Group, and from 25 June 2009 as Help Tenczyn
Association.

Our actions involve running information campaign through our
website, continuous presence in the media, exerting pressure on
local authorities as well as the Ministry of Culture and the Heritage,
organizing tourist and cultural events to spread information about
Tenczyn. We undertake all these activities in our free time and using
private means. They are all non-profit activities, the only purpose
being to preserve from degradation this magnificent historic
monument, which Tenczyn castle surely is.

The members of the Association are the inhabitants of the
administrative district (gmina) of Krzeszowice, students from Kraków
and the area, fans of the castles in the Jura area, members of knight
fraternities. These people, despite not having professional
experience in preserving historic monuments, managed to publicize
the problem of the deteriorating castle and make it a topic of more
and more numerous discussions on its future.

You are sincerely welcome to co-operate with us if you want to
participate in this great project to save Tenczyn. Everybody wanting
to participate is really welcome.
Tenczyn can still be saved but there is not much time left.

History of Tenczyn
castle